GET STARTED ON YOUR EVENT TODAY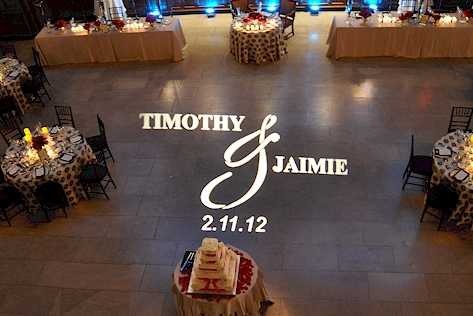 Imagine you and your partner's initials , names or even monogram on the dance floor or walls of your event venue.
DJ XTC Entertainment Services
will bring an elegant touch to your event. By having your monogram name or logo displayed on the dance floor, wall or ceiling, a monogram will create a unique lighting experience.
We create a custom high quality metal or glass lens that fits within a lighting fixture. This is called a GOBO which stands for "Goes Before Optics" . It is placed in front of the fixtures light source to emit a controlled shape or pattern on display. The placement is essential because it allows the focusing of the pattern or shape into a finely detailed image.
Monograms have been very successful in the Wedding industry as they brand your event with your initials and / or names adding a signature touch to the entire theme.
---