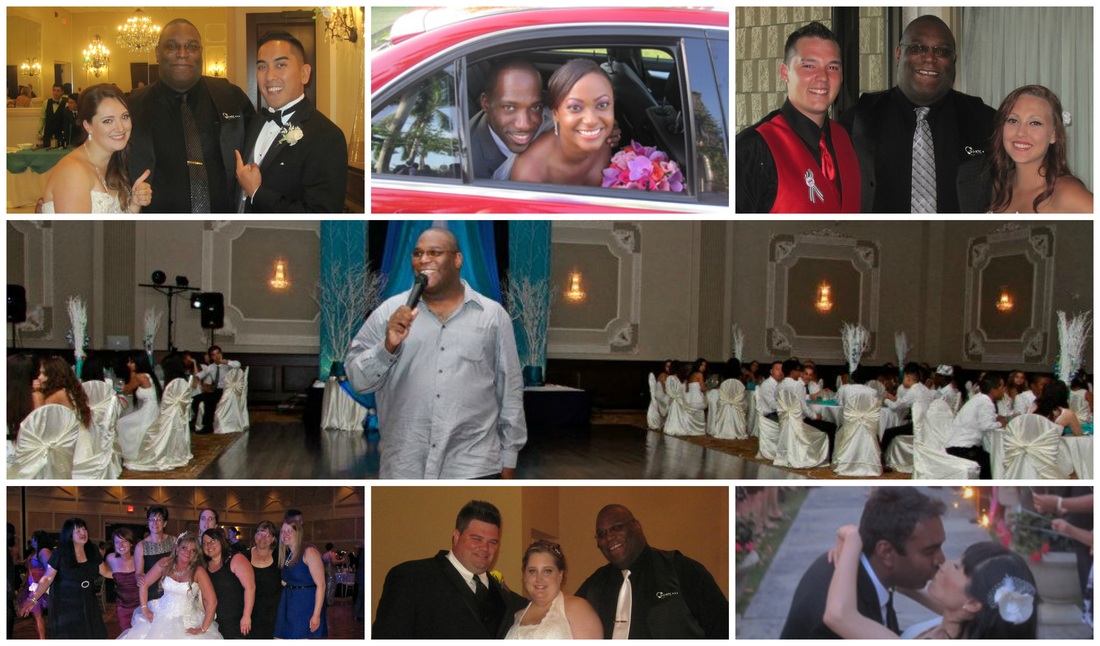 GET STARTED ON YOUR EVENT TODAY

FAQS


How long have you been in business?
As Owner and Operator of DJ XTC Entertainment Services, I have been providing music entertainment since 1981, and have produced countless quality events. I work with a group of specialized Jockeys and M.C.'s skilled at delivering the entertainment expectations to suit a wide variety of client needs.

Do your DJ's handle announcements for the wedding party?
If you are having a larger event we would suggest having a dedicated M.C. to make your day seamless! We will be as involved as you need us to be. We will coordinate everything from cake cutting, to dinner prayers to wedding party speeches and anything else you need to have done to give you the best entertainment experience possible.

How far ahead should I book my reservation with you?
We recommend 10 to 15 months in advance.

Do we get to select the music you play?
We first rely on the contract and online wedding planner to become familiar with your musical preferences. We encourage you to select a few songs that are "Must Plays" and let us mix in traditional favorites and guest requests.

Can we come watch our DJ or MC at a wedding?
All of the weddings we work are private and personal. Out of respect for our clients this is not a practice we adhere to.No two weddings are the same, so the preferences you have as a couple will likely be completely different from any other couple's wedding .​

What do you wear?
We will be dressed in tie and vest/jacket. During setup time, we may be dressed more casually for comfort, but still professional. We try to make sure we are setup and ready to go before your guests arrive, and that mainly depends on what time you've indicated as the start time. Again, we are there approximately 1 hour to 90 minutes before the scheduled start time.

Do you advertise at an event ?
There are no banners or visible advertisements to take away from the decor of your event. Our disc Jockeys do carry business cards and brochures to hand out on request.

Our wedding is outside of the Greater Toronto Area. Do you travel ?
Yes! We love to travel. Recent weddings have taken us across Canada, United States & Caribbean. We are excited about building unique events and are ready to travel to do that.

What are the terms of payment if I book your services?
A 25% non refundable retainer is due with your signed contract within two weeks of your initial meeting with your DJ. The balance is collected 7 days prior to your event. Clients who elect to take advantage of the full payment discount (offered to anyone signing a contract at least four months prior to their wedding) would remit the full amount, less 5%, with their signed contract.

How do we book you ?
Simply fill out the "contact us" form above, send us an email or phone call and we will start helping you to put together an event to remember

Should we tip our DJ?
Gratuities are not required.Your DJ/MC will be working hard to ensure that your wedding is a success and if you feel your DJ/MC gave you great service, then a tip would be appropriate and greatly appreciated!